STEM for Kids IL-NW
Brochure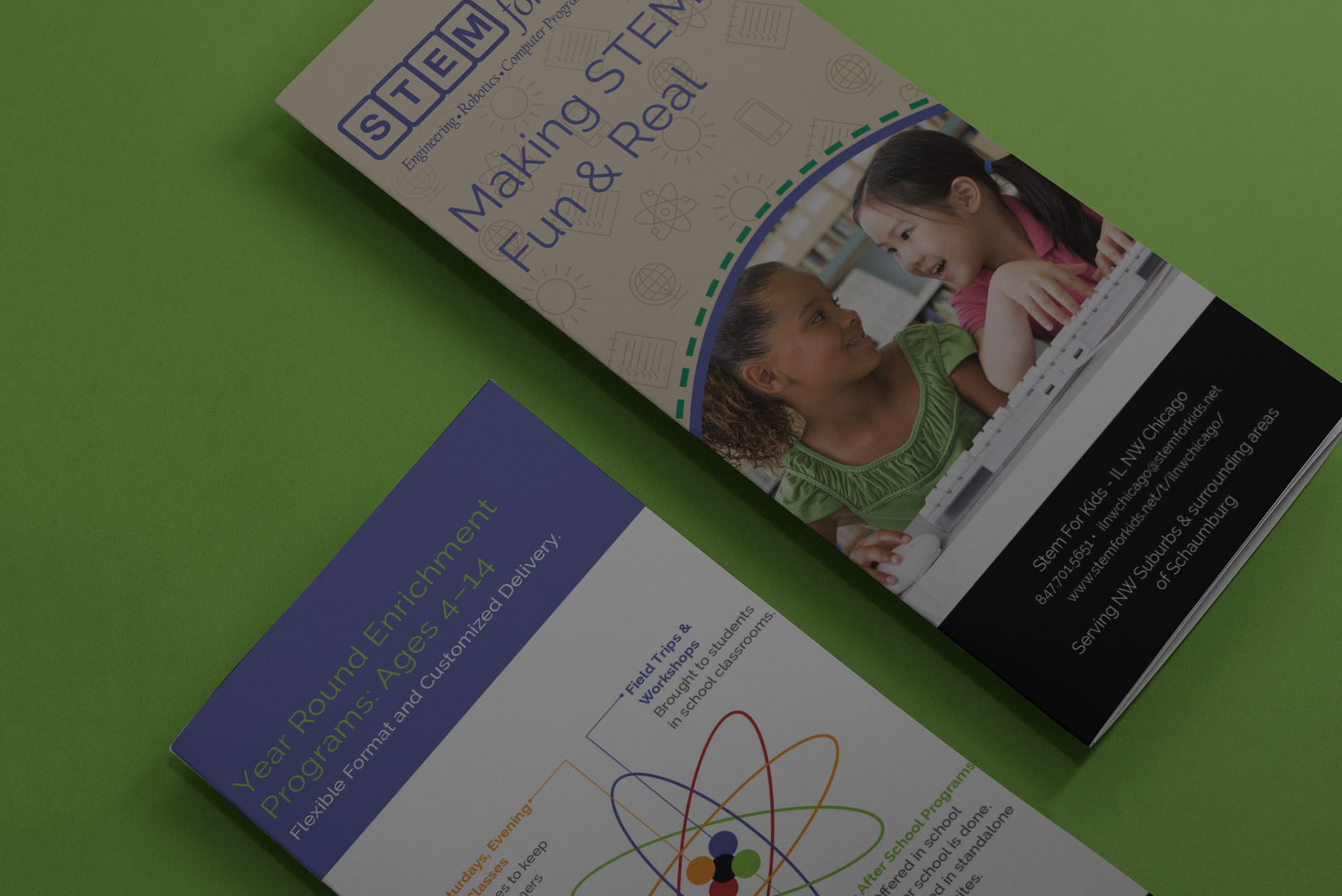 Helping a Non-Profit make a memorable impression.
STEM for Kids ILNW Brochure designed by Carolyn Packard Design. Sandeep and Neelima of STEM For Kids – IL NW Chicago wanted a brochure as an informative leave behind promoting their STEM Program.
The STEM for Kids® brochure is bright and colorful while being organized in content and providing relevant information about class schedules and descriptions.